Our Approach
Defining your online presence is key to any site, and with this presence you open the door to a world of possibilities. We create websites that uniquely represent you, your ideas, and your company. Our design style is clean, concise, streamlined and professional, giving viewers the best impression of your business.
Visitors will easily be able to navigate your site to find exactly what they are looking for whether on their computer or mobile device. The web is enormous, and consumers are becoming increasingly savvy. If your website doesn't present the content or impression people are looking for in a way they can easily understand, one click and they're gone.
With over 15 yrs combined experience in start ups and large NYC ad agencies, we have the background to provide you with the right online and mobile solution. Build your relationships with e-dentities today and get noticed online.
Meet The Team
Eric Vanevenhoven
CEO / Senior Web Designer
Eric has been designing and developing websites since the mid 90s. After spending several years in NYC working at web agencies through the dot com boom he ventured out to form e-dentities.
Julie
Senior Web Designer
Julie has been working in web design/development since 1997. She brings her design eye to every project working at such NYC ad agencies as Ogilvy & Mather.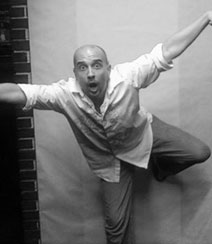 Adam
Project Manager
Adam has been involved with the IT industry for years. He has worked at such large corporations as McCann Erickson and helps us with smaller projects on a contract basis.